Greetings from the Representative
Representative DirectorKazuhiro Maruyama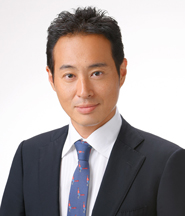 In 1973, when society hoarded toilet paper and laundry detergent, I would go to Sanki Air Conditioning Service, which my father was running, from the age of 0 to 5 with my parents. The small library in the company office, which was rented at the time, would be my sleeping place. My playground was the storeroom for cardboard and the factory, and I would hear the phone ring every few minutes and conversations in loud voices between engineers, including my father's. Sometimes, I would have to be quiet because of the adults.
Then comes the kindness of the women office workers who acted as my mothers. When my parents were working until the time when the public bath would be closed, they would store hot water in a washing machine and bath me since we did not have a bath at the house. By watching the backs of people who were constantly working, I was truly raised by many adults. This was the environment I was born into.
When I was in my teens, my curiosity was strong, and I would cling to anything that would interest me besides schoolwork. There is no glory in my past, in particular, but because I was raised in a world of adults (in the offices of a small business), I always found fulfillment in being involved with people.
Entering my 20s, although I was aware of my father, I did not have the heart or fortitude to inherit the company, and so I joined a facility company in the same field as my father with a vague and loose feeling. At this company, execution management was the whole of my work. The joy and failure of work experienced here has become the foundation of who I am today.
After a few twists and turns, I decided to change jobs and joined this company at the age of 27. I took my first step as a worker, but no luck turned in my favor, and even though there were expectations as the successor, I was not able to meet those expectations. There was a period when I was down.
Around this time, I thought, "You cannot change other people or the past, but you can change yourself and the future," and the more I thought about the future, the more I knew I had to change and become positive once and for all. With relationships with people (communication) and execution management and on-site business as the main constituents, I started to think about how to grow from this situation.
With companies that operate for many years, the good culture the company was founded on sometimes gets in the way, and so I felt there was a tendency to naturally distance itself from change. I was concerned that maintaining the status quo for myself and the company would lead to a decline.
The moment I thought of this was my start as a successor. In order to maintain a good culture for the company, it had to change in the modern sense.
I felt that a service engineer who could manage a site from a worker who simply worked at the site was the change that was required.
As the first step, we began training engineers in IT from an early stage (2000), and with the realization of a computer for each engineer and the installment of CAD in 2005, we were able to respond to the diversification that would be demanded of us in later years at a rate faster than expected.
The ideal service engineer in my mind, is someone who can work on site, which goes without saying, devise a plan using CAD, investigate sites, conduct meetings and interviews, create estimates and proposals, and do clerical work up to invoicing. Above all, someone who can communicate with customers and people involved through business, and a leader who can accept orders and take responsibility.
Today, for the aspects that differ from our ideals, we challenge the issues repeatedly. This work I believe will be consistent throughout the rest of my life, however; it is work where demand will not cease in the future and a time when results that exceed expectations are required. This is a direction that has not changed since the founding of the company.
"By thoroughly polishing the personality of the individual, we create a better nature."
"My work is that I am the president."
With these principles, we place priority on the nature and cultivation of high-level leadership among the employees of our company, including myself, and continue to strive to follow these principles.
We look forward to your guidance and support in the future.
Introduction of the Chairperson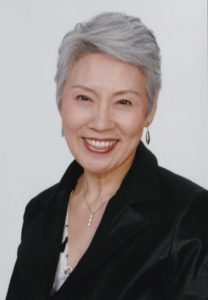 Chairperson
Yoshiko Maruyama

Since its founding in 1968, at a time when air conditioners were still rare in the common household, our company conducted facility construction of air conditioners as a facility business of Sanki Co., Ltd.
With the increasing popularity of air conditioners, we changed the name of our company to Sanki Air Conditioning Service Co., Ltd., and established locations in Arakawa-ku and Kita-ku. We will soon celebrate our 50th anniversary.
During this time, the environment of our daily lives changed dramatically.
Hot water has become common, and with the bar of convenience and comfort being raised with the spread of computers and mobile phones, the content of construction and conservation demanded of the facility business is increasing in type and complexity.
In addition to the air conditioning facility as our core business, we are blessed with more opportunities to handle ventilation/water supply and drainage/electricity and the facility of entire buildings, along with maintenance inspections. Here, in order to move forward in the next half-century as a comprehensive engineering business not limited to air conditioning, we have decided to change the name of our company to Sanki Co., Ltd.
With a deep appreciation for the support over the last half-century, we look forward to your continued guidance and support as we embark on a new start.